Products
Air Conditioning
Line technology for refrigeration and air conditioning plants
As Europe's leading provider in the field of fluid technology, HANSA-FLEX is now offering a full range of refrigeration and air conditioning equipment. This commitment has arisen from the experience our agencies have gained over many years. It opens up an array of completely new options for our cus-tomers in the sectors of private and commercial vehicles, traffic and transportation equipment, goods handling equipment, and many other fields.

This offering is available not only to the spare parts service, but also to OEM and refrigeration and air conditioning service providers.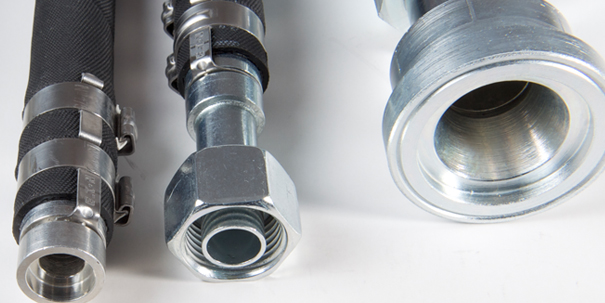 The most advanced standard for diffusions and effusion values
Proven universal refrigeration and air condition-ing hoses are used in conjunction with matching connectors and fittings in aluminium or steel, and designed for 134a coolant. These barrier layer or rubber hose lines are available in the most common nominal diameters, all of which exceed the diffusion and effusion specifications stipulated by the cooling plant industry. The AC Clip system with soldering kit will be used for fast repairs; with this method, repairs can be carried out quickly, without moulding or screws. Moulding or threaded procedures are used for volume production runs.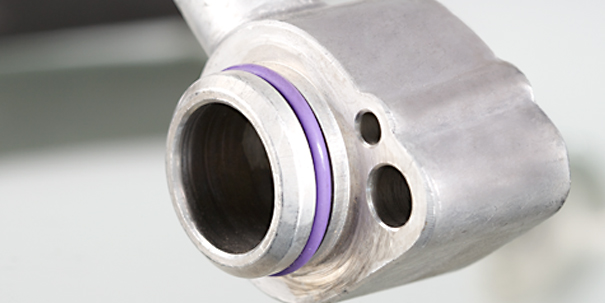 Replacement parts are available in short order
With the "fast hose", HANSA-FLEX can repair air conditioning systems quickly, cheaply and safely, thus minimising unscheduled downtimes. This is particularly important when original parts are associated with long lead times. We can help immediately with "replacement parts of original quality" and a highly diversified product range, because many branches have a well stocked range of hoses and fittings on hand. As a result, HANSA-FLEX can always deliver hoses quickly and cheaply in practically all nominal diameters, together with their associated fittings and threaded connectors. Moreover, even special fittings, custom made fittings with fill port or pipe manifolds will no longer have to be returned for repair. A replacement part can be built to the identical specifications using the defective part as a pattern.
OEMs can realise extra benefits
HANSA-FLEX's strengths as a system partner truly come to the fore with original equipment. From prototyping to the start of volume production, every-thing can be processed in short order and to the most demanding standards. One service that will be helpful to all OEMs that offer cold air temperate workstations and want to extend this extra to machine equipment at an affordable cost. Since HANSA-FLEX can also deliver entire assemblies for refrigeration and air conditioning line equipment- and of course also for hydraulic line equipment – the idea of the "one-stop shop" is attractive. This will enable to customer to reduce its interfaces and tighten up Pro-curement, simply by purchasing all its hydraulic and air conditioning line needs from a single supplier, HANSA-FLEX.
Always close at hand
Refrigeration and air conditioning equipment is available in many HANSA-FLEX branches. A replacement part can often be made here in a few minutes. The entire logistics of the partnership with OEMs is controlled here. As a result, the customer's contact person is never far away. This ensures close contact and is the best basis for cooperation for the purpose of ensuring customer satisfaction in all situations.
Replacement parts service and original equipment
Manufacture, installation and repair of all refrigeration and air conditioning lines
Mobile and stationary applications
Hose lines with barrier layer and rubber hose lines in all the most common nominal diameters
Diffusion and effusion values specified in SAEJ2046 are exceeded
Designed for 134a refrigerants (other refrigerants upon request)
Refrigerant and air conditioning fittings made from aluminium or steel
Pipe connections: straight, 45°, 90°; SAE, Tubo, DKOL, Bock, Denso, and special connections upon request
Complete kits possible, even including fittings with fill port, manifolds and threaded connectors
One-off or volume production

HANSA-FLEX

quality – certified to DIN EN ISO 9001:2000
Your advantages with
HANSA-FLEX
All under one roof
Benefit from a complete range of hydraulic hoses and connecting elements for the hydraulics
Flexible assembly teams
Our assembly teams are always ready with a fully equipped workshop trolley.
X-CODE
Reduce unplanned machine downtime to a minimum with the X-CODE
Best quality
Certified according to DIN EN ISO 9001: 2015, we stand for the highest quality standards
Teaser-Contentseiten HydraulikS/
X-CODE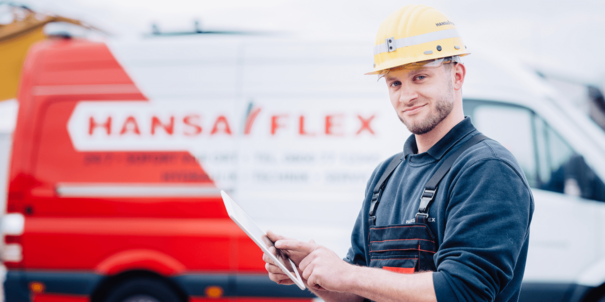 Rapid Hydraulic Service
Always near you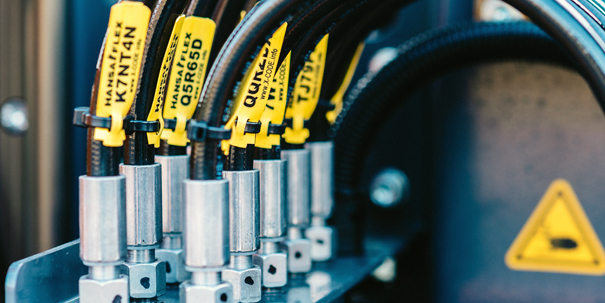 Hose management
Simply use the X-CODE