The Perfect Hydraulic Hose Line for Every Application
Hydraulic hose lines act as links to ensure the transmission of energy in hydraulic systems. If they fail, the entire system is affected and machine failures are the result. The use of high-quality hydraulic hoses prevents such failures and the resulting expensive machine damage. In short: Investments in high-quality hose material pay off.
From mobile applications in the construction industry to stationary hydraulic systems in the food industry, we cover all challenges with our wide range of hydraulic hoses for low, medium and high pressures. A variety of designs such as braided hoses, spiral hoses, textile hoses and plastic hoses (thermoplastic) ensure that you always find the right hose for your application.
Good to know: For special applications we also offer our hose fittings in other materials such as stainless steel. If you cannot find the right one for your application in our standard range, we will be happy to manufacture special components according to your specifications. Simply contact us.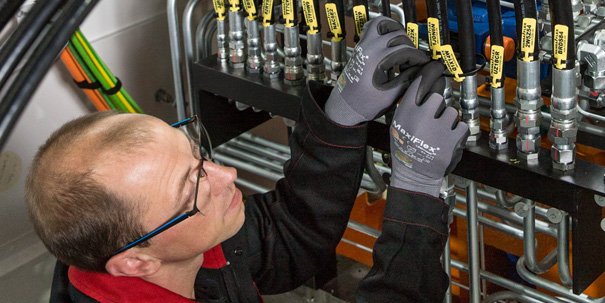 Advice and reliable supply for OEMs
Original equipment manufacturers can utilize the state-of-the-art know-how of the HANSA-FLEX Group when planning their projects, resulting in quick definition of technical parameters, rapid supply of samples and reliable procurement of all necessary test certification. Attuned to the customer's production range, hoses or complete assemblies are supplied to schedule, in any quantities right up to large-scale mass production runs.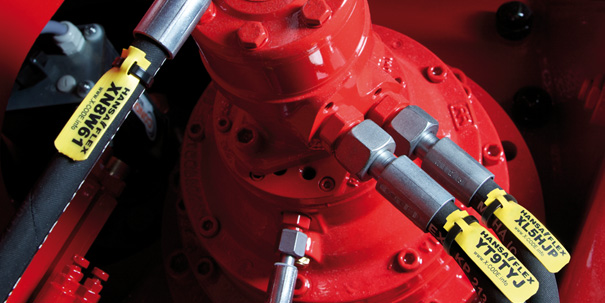 Safe connections. Available at all times.
Whether as original equipment or replacement parts, customers always benefit from the fast, reliable delivery capability and close attention to customer needs of HANSA-FLEX branches.

Over 50 years of experience in producing hydraulic connection elements - this is what HANSA-FLEX stands for. An extensive branch network ensures close attention to customers' needs and fast availability of hoses in a wide variety of specifications and dimensions. Featuring standard or special fittings, they are supplied ready-to-fit in established HANSA-FLEX quality.
HANSA-FLEX

connecting components for fluid technology - 50 years of competence
Advice, production of prototypes, small-scale and large-scale production runs
Hoses for high-pressure hydraulics
Hoses with special fittings
Custom items
Customised concepts for OEM, e.g. kitting, factory-in-factory production
Replacement hoses

X-CODE

– parts procurement with no delay
Installation by rapid hydraulics service or installation teams
Your advantages with
HANSA-FLEX
All under one roof
Benefit from a complete range of hydraulic hoses and connecting elements for the hydraulics
Flexible assembly teams
Our assembly teams are always ready with a fully equipped workshop trolley.
X-CODE
Reduce unplanned machine downtime to a minimum with the X-CODE
Best quality
Certified according to DIN EN ISO 9001: 2015, we stand for the highest quality standards
Teaser-Contentseiten HydraulikS/
X-CODE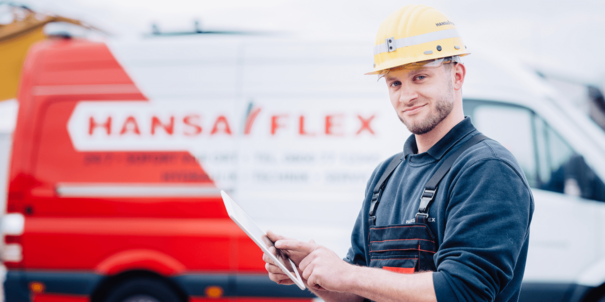 Rapid Hydraulic Service
Always near you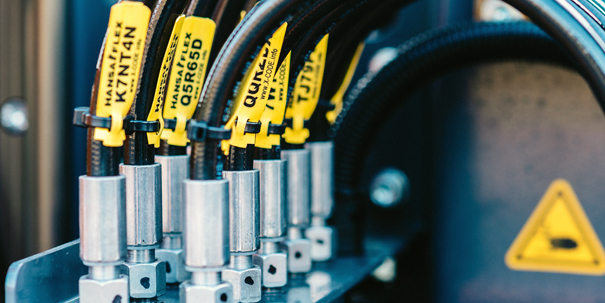 Hose management
Simply use the X-CODE