Services
Engineering/
Unit Manufacture
Making hydraulics expertise available. Quickly and flexibly.
HANSA-FLEX specialist engineering and unit and system manufacturing centres provide the full range of services expected of a system provider, from layout of hydraulic systems through to installation and commissioning.

These services are made available through the network of HANSA-FLEX branches. In coordination with the specialist engineering and unit and system manufacturing centres, the branches are able to arrange production and delivery of the fluid technology systems and units required quickly and flexibly. Moreover, the branch network offers customers a local partner to coordinate all the work, minimize interfaces and provide ongoing support as a service partner for the subsequent operations phase. Direct access to the central components stores enables fast delivery times to be met.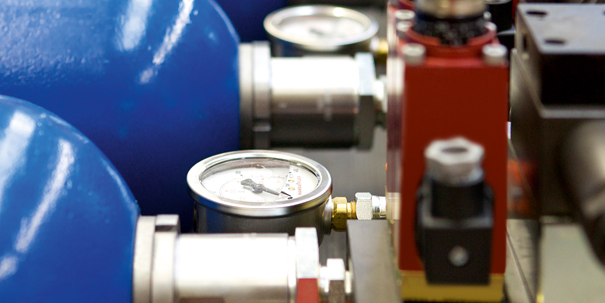 Customer advice from specialists
Specialists provide customer support and advice. Technical specifications are clarified and optimum solutions devised in close communication. The drive system and consumption costs can be optimally matched. The use of in-stock hydraulic components means optimum service can also be provided when it comes to exchanging wearing parts.

Technical drawings are quickly produced. All components are available as 3D data records, and can be interlinked as needed. Design data is provided for integration into customers' drawings with no loss of valuable time.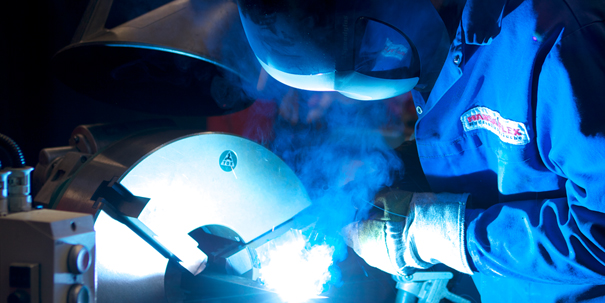 Unit and cylinder manufacture for urgent requirements
Short-notice customer modifications can be quickly integrated into the development and production process. The state-of-the-art machinery portfolio and direct access to extensive hydraulic component stores comprising over 4,000 items, as well as the deployment of 700 bar technology, enables fast delivery time of between four and six weeks. The range of services also includes the design and manufacture of hydraulic cylinders.

The units and cylinders are customized to customers' specification in design and finish. State-of-the-art test rigs subject them to the most rigorous of testing, before they are ultimately delivered to their destination ready to install. Including in small-lot production runs.
From project planning to commissioning
If you would like to know what HANSA-FLEX's engineering unit and system manufacturing centres make so special, simply watch our video from our power unit construction production area. You can find more films on our YouTube Channel.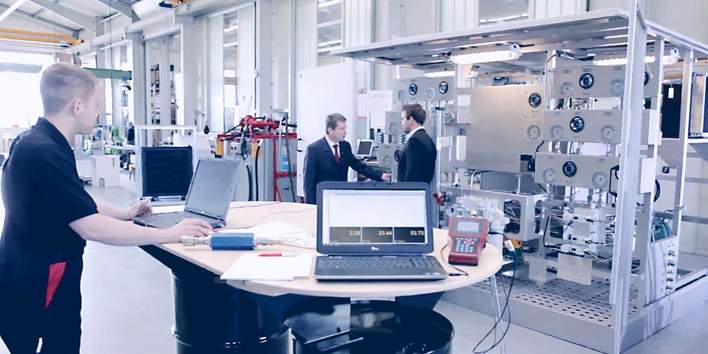 Minimizing interfaces
From the initial layout of a hydraulic system through to its commissioning, HANSA-FLEX offers everything all from one source. Experienced installation teams will also fit the necessary connecting elements and provide the associated fluid service. That reduces interfaces, establishes clearly defined areas of responsibility and cuts cost.
HANSA-FLEX

engineering, unit and system manufacturing – always close at hand
Available through any

HANSA-FLEX

branch
Advice from specialists
Project planning and construction of fluid systems and plant
Database-aided design
Provision of design data for customer drawings
Fast, flexible production of units and hydraulic cylinders
Documentation of test procedures and results
Paintwork finish to customer specification
Installation and commissioning by

HANSA-FLEX

installation teams
Your advantages with
HANSA-FLEX
All under one roof
Benefit from a complete range of hydraulic hoses and connecting elements for the hydraulics
Flexible assembly teams
Our assembly teams are always ready with a fully equipped workshop trolley.
X-CODE
Reduce unplanned machine downtime to a minimum with the X-CODE
Best quality
Certified according to DIN EN ISO 9001: 2015, we stand for the highest quality standards
Teaser-Contentseiten HydraulikS/
X-CODE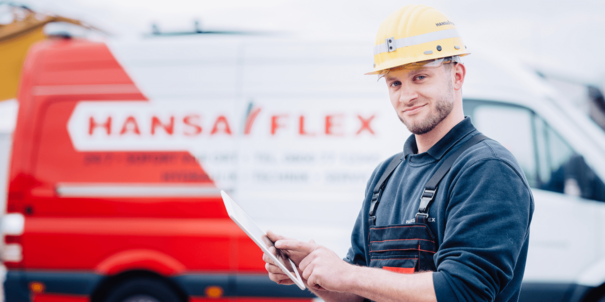 Rapid Hydraulic Service
Always near you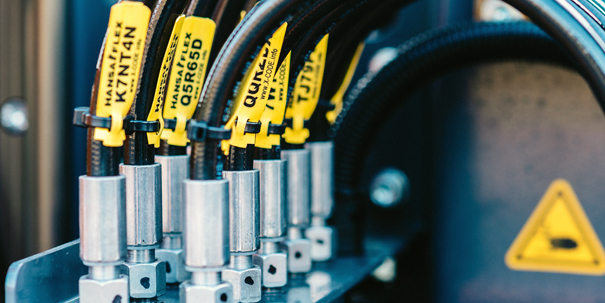 Hose management
Simply use the X-CODE